The Company
"Exclusive estate in exclusive locations"
Situated in Heraklion, Crete, KALTEC is an engineering company that specialises in building construction and property development. Since 1990, we invest, design and construct exclusive real estate in exclusive locations. This is our job and this is also our passion.
We have successfully completed more than 40 groups of summer residences, apartment buildings and commercial properties. Our strong economic basis, rich training and excellent construction and development dynamic, have made us leaders in our field.

"Crete inspires us"
The beauty of the Cretan landscape, the magic of the Aegean sea and the harmony of the classical Greek architecture, contribute to our aesthetic outcome. Our vision is inspired by the region and the unique nature of our island. Quality of life and lifestyle of the residents is our priority.
Comfort, safety, privacy, functionality and contemporary electromechanical facilities execute our basic demands for the interior design. These standards are also reflected on the exterior of our work, resulting in it's complete architectural form.

Our team of associates who participate in our projects are another great asset. Through many years of working together we all share the vision of conscious, professional and ideal outcome. Our presence does not stop at the completion of the project. Beyond our guarantee of construction, we also present to undertake the maintenance and management of the properties.

"Investment in property is a life decision"
We are very familiar with the real estate market in our area. We fully believe that investment in property is a life decision. Our main goal is to make this decision a profitable, creative and pleasant experience. The mutual trust and support we maintain with over 300 satisfied customers, Greek and foreign, is truly priceless and fills us with strength and optimism for the future.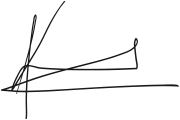 Thanasis Kalatzis
Chairman and C.E.O.


---